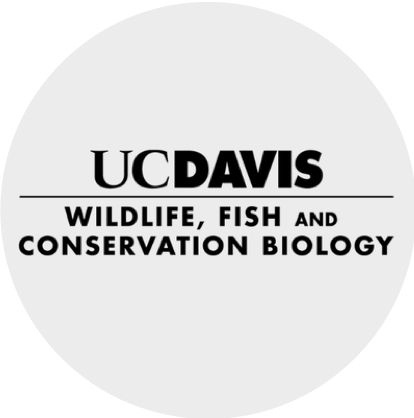 The Smith Lab is situated in the Department of Wildlife, Fish, and Conservation Biology at in the College of Agricultural and Environmental Sciences at UC Davis. Successful applicants to our group respect diverse perspectives, are interested in applying ecological theory to wildlife conservation, have demonstrated excellent quantitative and writing skills, and thrive in both team-based and independent work environments. Prospective graduate students can apply to the group through either the Graduate Group in Ecology or the Animal Behavior Graduate Group.
I currently do not have independent funding to support graduate students, but see funding opportunities below. If you are accepted into the Smith Lab, we have a number of ongoing collaborations and potential new opportunities that can provide logistical support and existing data for graduate research projects. These include: a study on mule deer responses to anthropogenic disturbances and predation in the Santa Monica Mountains, California; a large collaborative research network focused on wildlife ecology and coexistence in Patagonia, Argentina; and a study on mountain lion conflict, connectivity, and responses to recreation in southern California.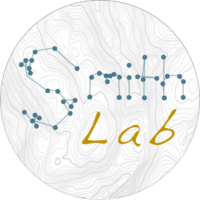 ---
Graduate Funding
Although I will offer partial funding support to admitted students whenever possible, I encourage all prospective students to pursue internal and external funding opportunities available to them. Many of the below fellowships are available to students who are not yet accepted to a graduate program.
UC Davis graduate support:
Funding support for international students:
Other funding opportunities:
New to the world of grad school applications?
It's best to contact me well before the December 1 graduate application deadline. I will arrange phone conversations with prospective students that I believe are a good fit for our group, and then I will invite a few individuals to apply to the Graduate Group in Ecology or the Animal Behavior Graduate Group. It is very unlikely that I will accept a student that has applied to the program without contacting me ahead of time.
Read up here for some tips about reaching out to potential advisors. When contacting me, please include a CV or resume, a short description of your research interests, and a brief explanation of why you are pursuing a graduate degree and why our lab is a good fit for your professional and personal goals.
---
Undergraduate Opportunities
The Smith Lab is still working on developing its undergraduate research program. While we do not currently have any open undergraduate research opportunities, please check back here for updates. We will also list any opportunities in the Undergraduate Research Opportunities in Ecology and Environmental Sciences at UC Davis database.
For more information and resources about getting research experience as an undergraduate at UC Davis, please check out my Teaching and Undergraduate Resources page.
---
Postdoc Opportunities
Although I do not currently have designated funds to support a postdoctoral scholar, I welcome the opportunity to support potential postdocs that are a good fit for our group with applying to relevant postdoctoral fellowships.
Select postdoc opportunities (in order of due date):
Lists of other postdoctoral opportunities:
---
Contact Justine
Email: justinesmith (at) ucdavis.edu